"OGOPOGO & FROSTY" PAINTING COLLECTION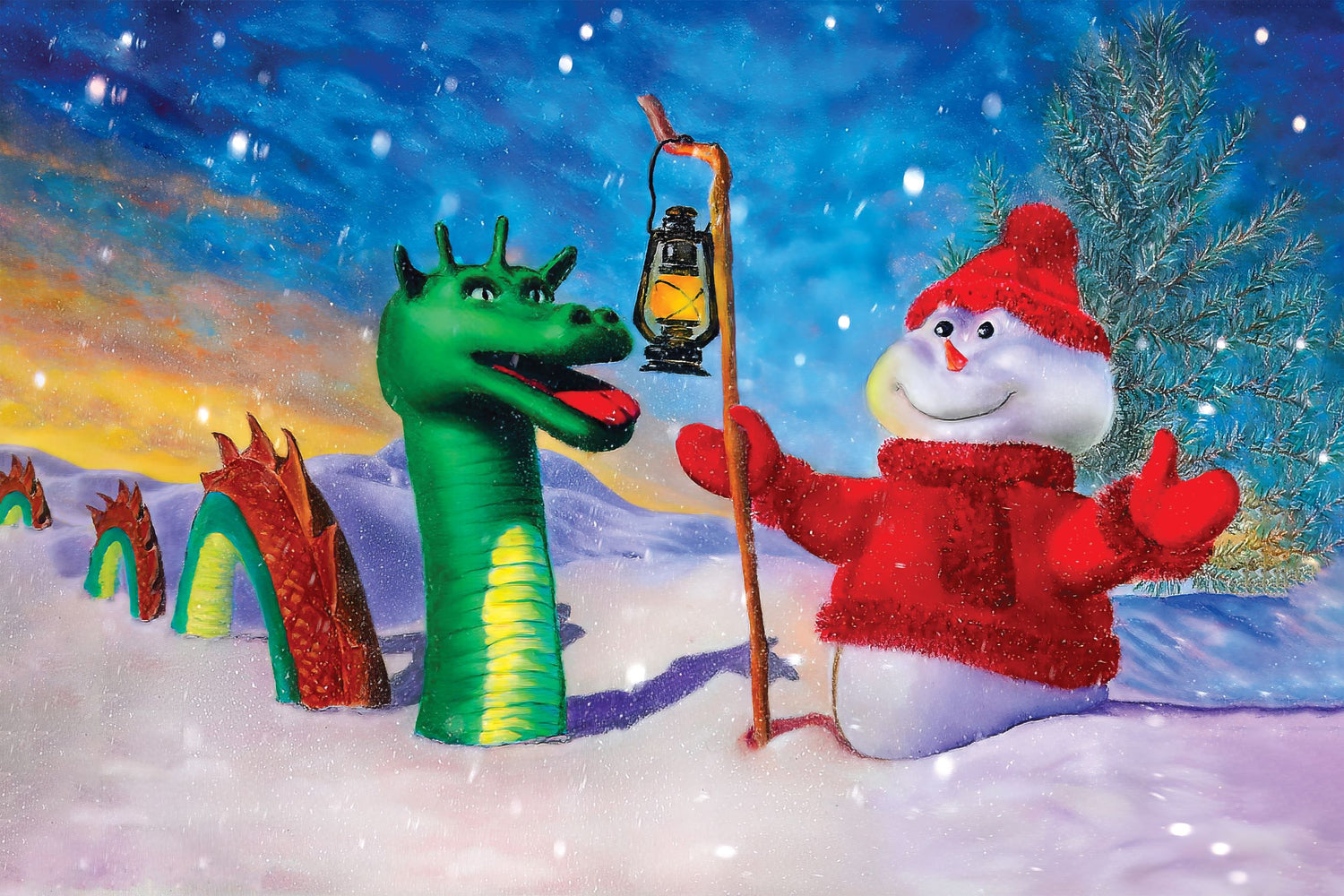 "Ogopogo & Frosty"
The painting portrays a heartwarming scene of "Ogopogo and Frosty the Snowman" enjoying each other's company on a cold winter's evening.
Frosty is holding a staff with a lantern, which casts a soft glow around them, illuminating their happy faces. The lantern provides a warm and inviting light as the sun sets in the background, signaling the arrival of night.
Large fluffy snowflakes are falling all around them, adding a touch of magic to the scene. The ground is covered in snow, still sparkling with the last rays of the setting sun, creating a serene and peaceful atmosphere.
Ogopogo and Frosty are clearly good friends, enjoying each other's company in the midst of a beautiful winter wonderland.
This charming painting perfectly captures the joys of friendship and the beauty of the winter season.
Painting Info
About the Painting

The painting of "Ogopogo & Frosty" is an original works by Jen Myhre, created using multiple types of Dry Pastels on a specialty fibrous paper/board called Pastelmat.
About the Process

Jen Photographs all her own artwork and digitally edits as needed to curate the colors as close to the original as possible.

She also works with the most up-to-date photo editing A.I. software to ensure quality resolution for prints of any size, on all the products you see before you.
All "OGOPOGO & FROSTY" Products
Below you can scroll through all "Ogopogo & Frosty" products without needing to open any links
*You can also filter by price, date, name, etc.