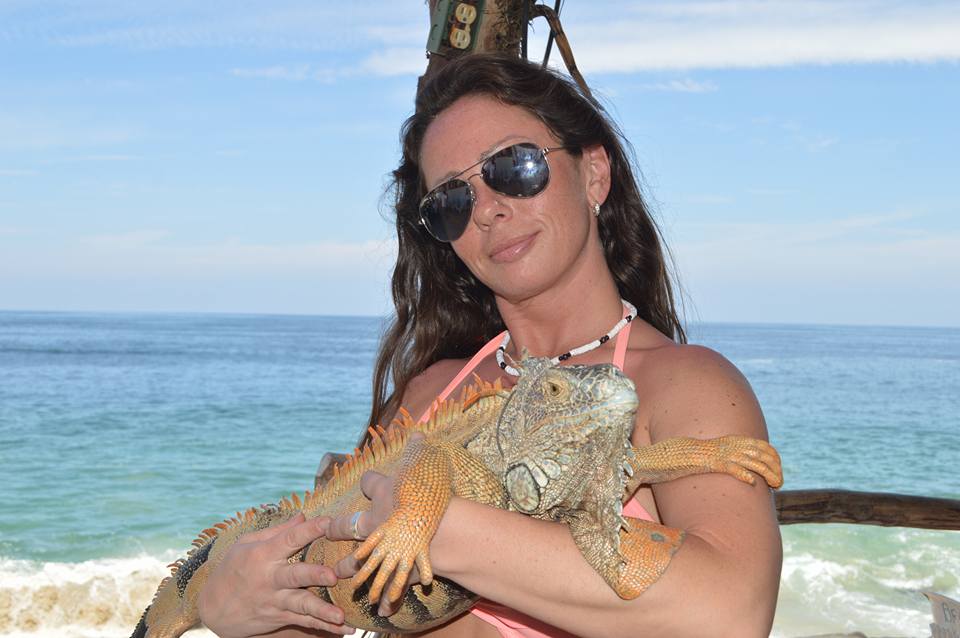 Jen has always felt a fierce love and instinctual protection of animals & nature alike.
She worked in Animal Care & Rehabilitation for over 15yrs, caring for both wild and domestic animals.
She spent many years training & working at Wildlife Rehabilitation Centers, The BC SPCA & Veterinary Clinics.
Jen's Journey
Jen's journey to becoming a full-time artist has been a unique one. Moving to Kelowna with her family from Northern BC when she was just 8yrs old, she immediately fell in love with the warmth, sunshine & beauty of the Okanagan.
Growing up, Jen also had a love for animals & nature. With a burning desire to help, heal & protect animals, she put herself through post-secondary school to acquire many certifications.
Jen worked for approximately 15yrs in many different roles related to animal care, including Wildlife Rehabilitation, SPCA, Animal Cruelty Investigations and Veterinary Assistant positions. Each day in that field could be both incredibly rewarding... as well as unbelievably heart-breaking, which was the fire that kept her going. 
Although Jen loved her work, she needed to move on as animal care work paid very little. She landed an unorthodox job as a Welder's Helper and changed careers at 37yrs old. Thrown into a man's world and knowing absolutely nothing about the trades & no one in the field, ironically she thrived! After a few hard years as a laborer, she studied, challenged exams, and acquired her Weld Inspector Certification.
After 8yrs of working in extreme weather conditions and away from home most of the time, Covid & lock-downs hit in 2020, and with that came the isolation we all remember. Jen decided this was the chance she needed to become the healthy version of herself she always wanted to be!
So, with that decision made up in her mind it was time to quit both smoking cigarettes and drinking alcohol completely... and at the same time! To help take her mind off of the cravings & our lives being turned upside down, Jen needed a hobby. Something that would take many hours a day, a lot of concentration, something she could do alone and indoors as winter was around the corner.
Then she remembered she liked to color and draw as a kid, so she ordered some paint-by-number kits on Amazon. After completing two of them and thinking how ridiculous they looked, she realized YouTube must have tutorials she could dive into with all types of art! 
A whole new world opened up right before her eyes and her life would be forever changed.
Jen taught herself how to paint in Acrylics on Canvas, how to use professional Colored Pencils and Solvents to create paintings on artist watercolor paper, and also taught herself Dry Pastel Painting on specialty fibrous paper. 
Using YouTube to learn about many different art mediums, basic photography, printing, digital manipulation, A.I. & Print-On-Demand, Jen is now able to reproduce her own works on her terms. She paints, photographs & digitally edits her paintings to recreate as prints and then designs and publishes all the products you see throughout the store.
With her new tools and creative passion, Jen has not only stayed totally cigarette and alcohol free, become healthier than she has ever been, but has now left her career as a Weld Inspector to pursue this amazing and intriguing World of Art! 
Her creations are inspired by the beauty of the Okanagan, her unwavering love for animals & nature and her new found passion of expression with bright & bold colors! 
Jen's art is a reflection of her journey and her passion for creativity. We hope that you will continue to join her on this journey and follow her on social media (links in the footer) to keep up-to-date with all the new, cool and exciting products and paintings as they get released!
Thank you for stopping by, have fun exploring the store and please share with your family & friends!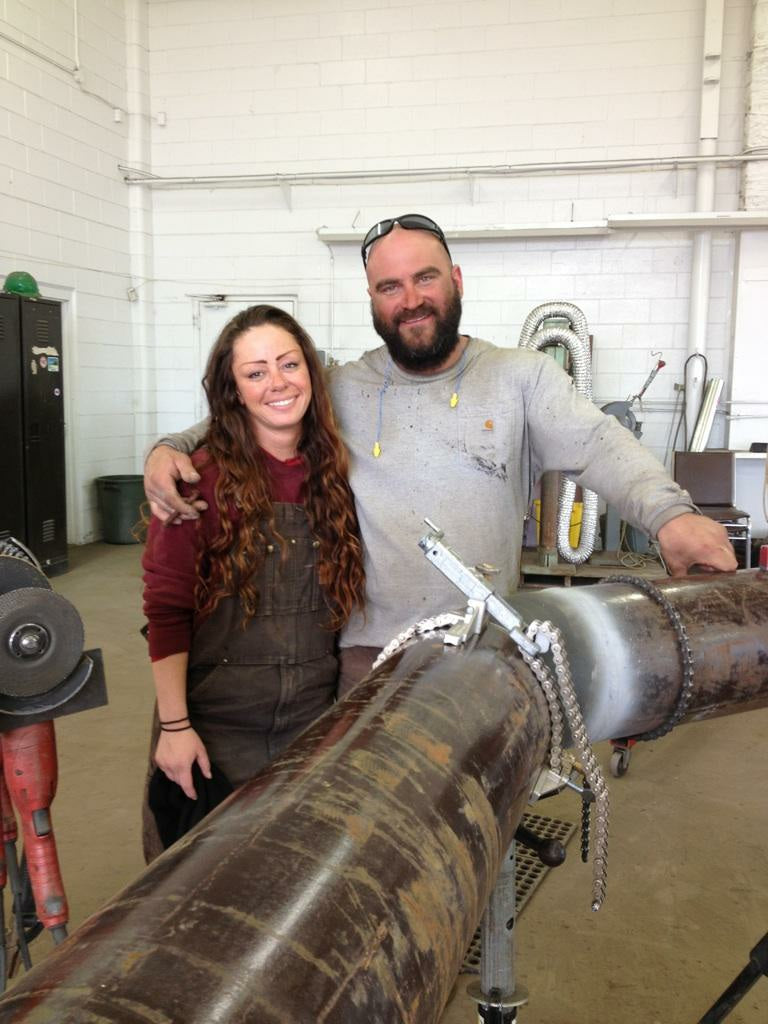 Welder's Helper
My 2nd job as a Welder's Helper. This was at a fab shop in northern Alberta. I was so green!!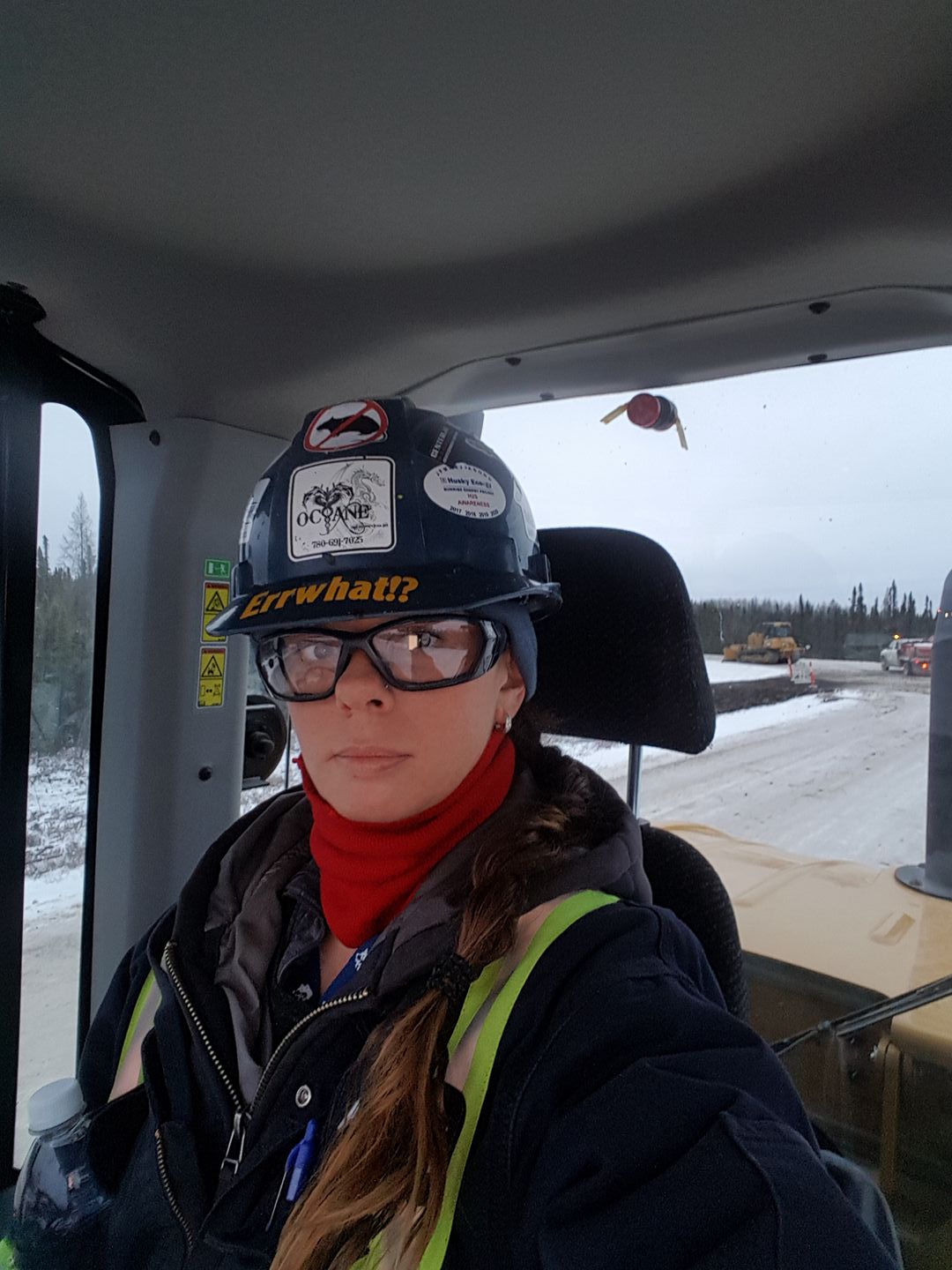 Skidsteer Operator
Above ground pipeline, Civil Crew in northern Alberta. I spent a year at this job as an equipment operator.