"BEACH WAVE" PAINTING COLLECTION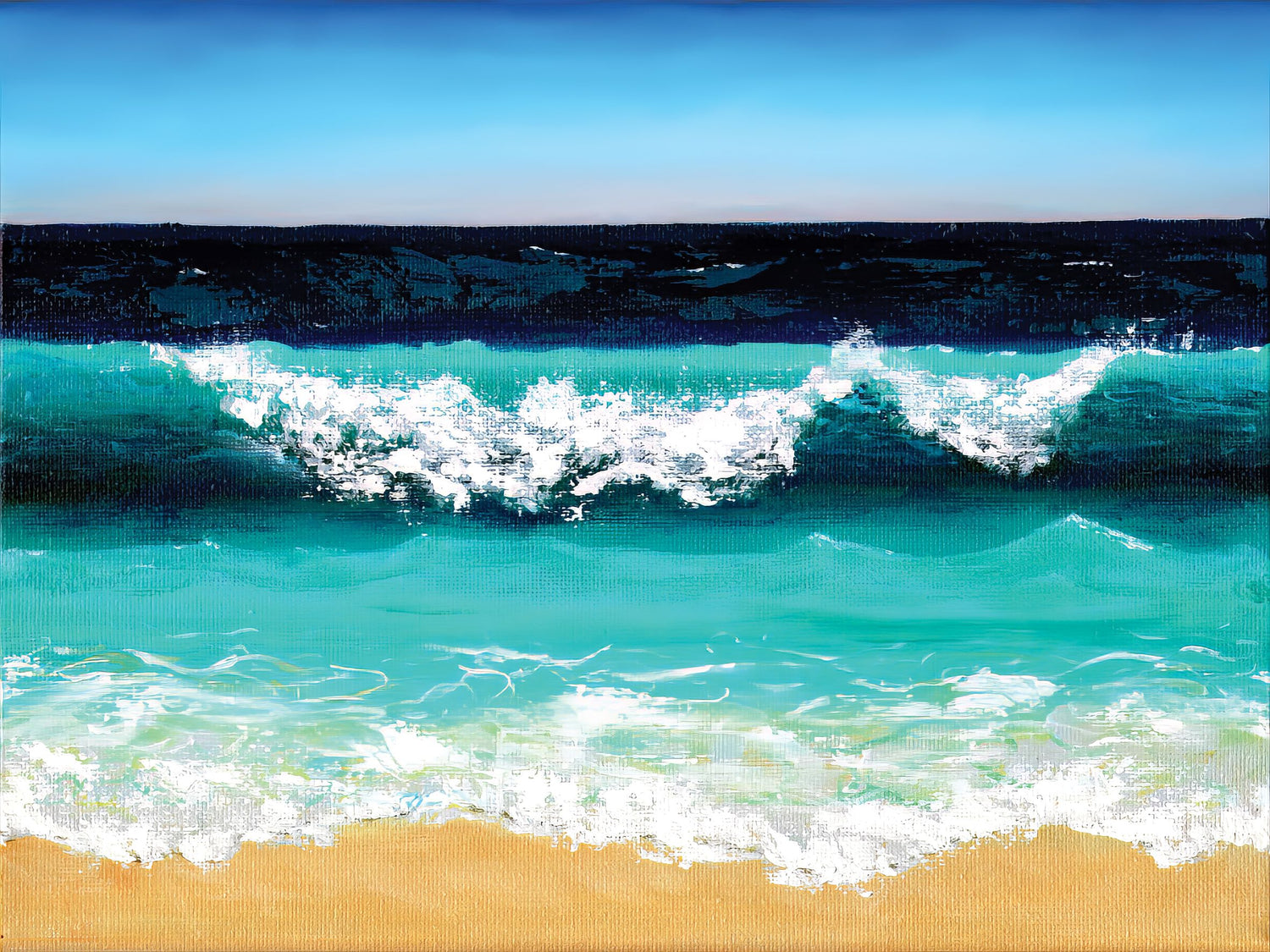 "Beach Wave"
AN ACRYLIC ON CANVAS PAINTING
This vibrant painting depicts a powerful "Beach Wave" in all its glory.
The wave is painted in shades of turquoise, teal, and deep blue, with frothy white foam at its crest.
The water is so realistic that you can almost hear the crashing sound of the wave as it hits the shore.
The sandy beach is painted in warm tones of beige and yellow, with hints of green and pink from the surrounding foliage.
The sky is a brilliant shade of turquoise and pink, indicating that either sunrise or sunset is on the horizon.
The overall effect of the painting is one of energy and movement, perfectly capturing the raw power of the ocean.
Painting Info
About the Painting

"Beach Wave" is an Acrylic Painting on stretched canvas utilizing both palette knives and brushes for an unusual, more realistic effect.

It has been digitally altered in some places to "erase" some of the canvas contours from underneath the painting and give it a more natural flow.
About the Process

Jen Photographs all her own artwork and digitally edits as needed to curate the colors as close to the original as possible.

She also works with the most up-to-date photo editing & A.I. software to ensure quality resolution for prints of any size, on all the products you see before you.
All "BEACH WAVE" Products
Below you can scroll through all "Beach Wave" products without needing to open any links
*You can also filter by price, date, name, etc.
Print-On-Demand
Each product is made especially for YOU, only when you place an order
Come back often...
New & very cool, products added every day!