"WHITE TIGER" PAINTING COLLECTION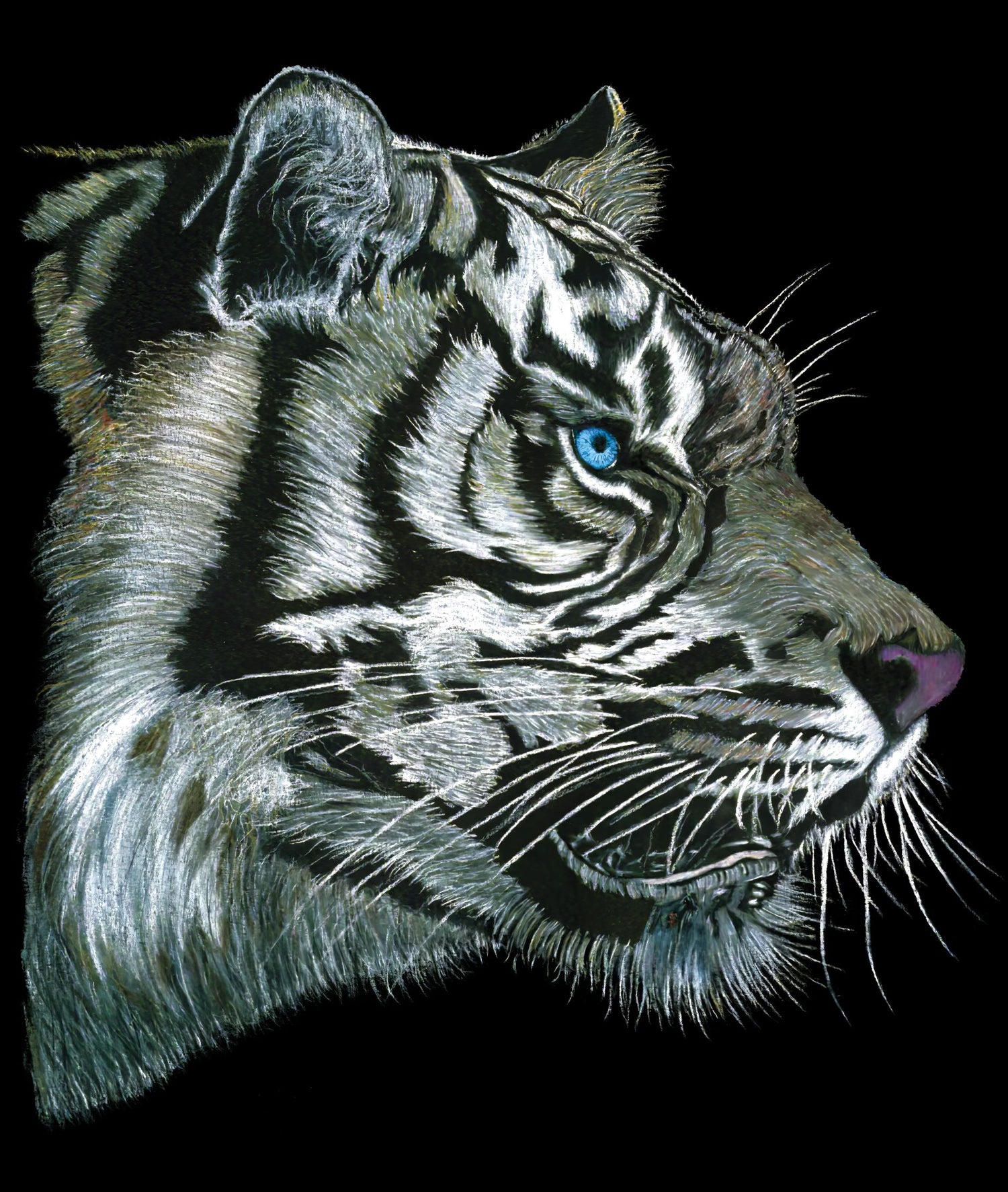 "White Tiger"
A WHITE CHARCOAL & COLORED PENCIL PAINTING
The painting depicts a majestic blue-eyed "White Tiger", portrayed in a side view set against a stark black background.
The Tiger's intense gaze is fixed on something beyond the frame, giving the painting a sense of dynamic energy and movement.
The Tiger is set against a deep black background, which enhances its stark beauty and emphasizes its piercing blue eyes.
The overall effect is one of breathtaking power and grace, capturing the wild and untamed essence of this magnificent creature.
Painting Info
About the Painting

"White Tiger" is an original painting by Jen Myhre, created using White Charcoal & Colored Pencils on on Black Vellum Artist Paper
About the Process

Jen Photographs all her own artwork and digitally edits as needed to curate the colors as close to the original as possible.

She also works with the most up-to-date photo editing & A.I. software to ensure quality resolution for prints of any size, on all the products you see before you.
All "WHITE TIGER" Products
Below you can scroll through all "WHITE TIGER" products without needing to open any links
*You can also filter by price, date, name, etc.