"TIGER" PAINTING COLLECTION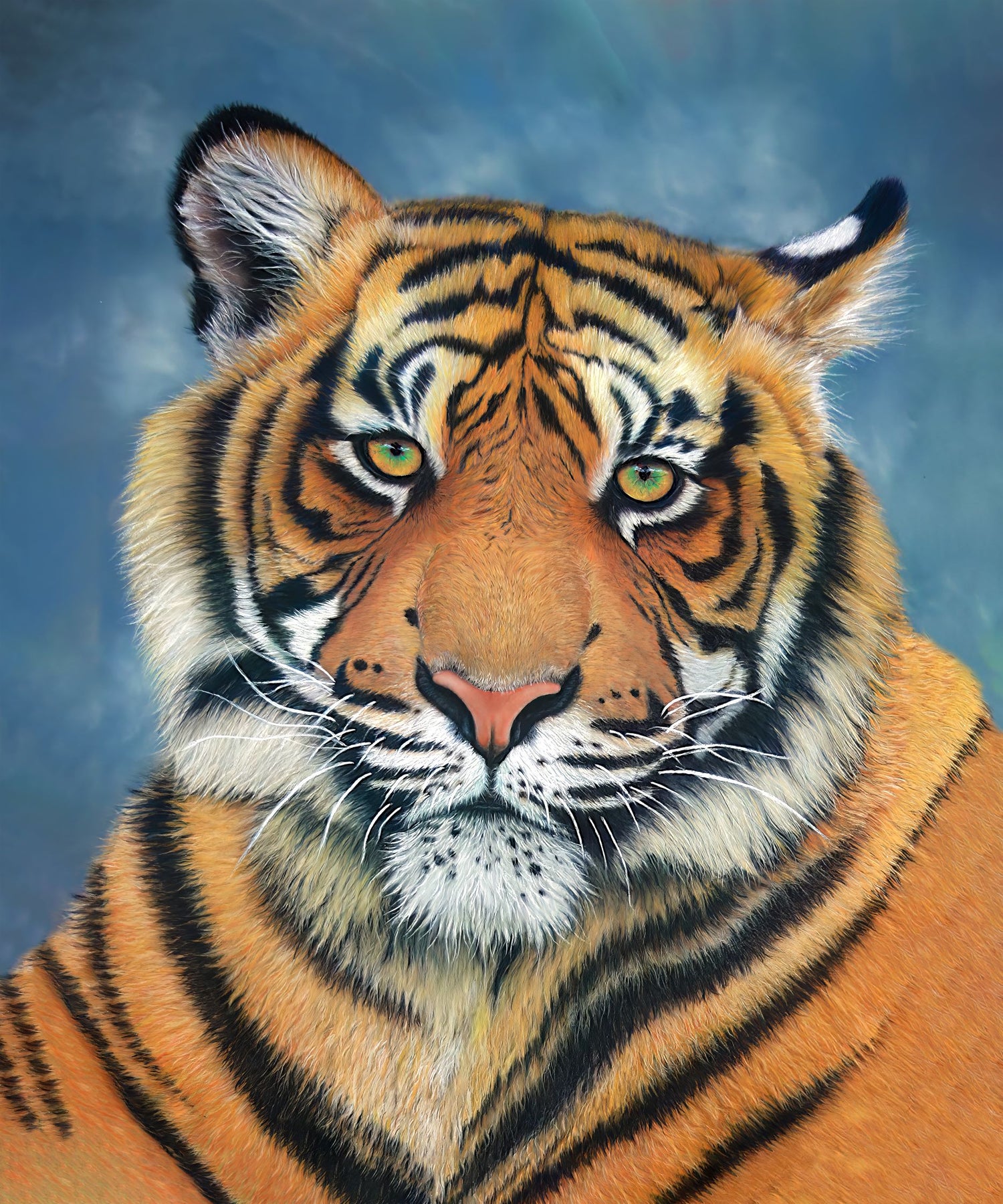 "Tiger"
A PASTEL PAINTING
The hyper-realism "Tiger" painting bursts with color and vitality, as if the majestic animal has come alive on the canvas.
The Tiger's fur is depicted in stunning detail, with each individual hair painstakingly rendered to create a sense of texture and depth. The orange and black stripes on its coat are so vivid and lifelike that they seem to jump off the canvas.
The Tiger's piercing yellow-green eyes are intense and focused, giving the painting a sense of energy and dynamism.
The background of the painting is left intentionally vague, with a smokey-hazey look of bluish greys, keeping your focus on the alertness and intesity of the animal.
Overall, the painting is a breathtaking tribute to the power and beauty of one of nature's most iconic creatures. "Tiger"
Painting Info
About the Painting

"Tiger" is a hyper-realism original painting by artist Jen Myhre, created using multiple types of Dry Pastels on a specialty fibrous paper/board called Pastelmat.
About the Process

Jen Photographs all her own artwork and digitally edits as needed to curate the colors as close to the original as possible.

She also works with the most up-to-date photo editing & A.I. software to ensure quality resolution for prints of any size, on all the products you see before you.
All "TIGER" Products
Below you can scroll through all "TIGER" products without needing to open any links
*You can also filter by price, date, name, etc.