"SUNSET DOLPHINS" COMPLETE COLLECTION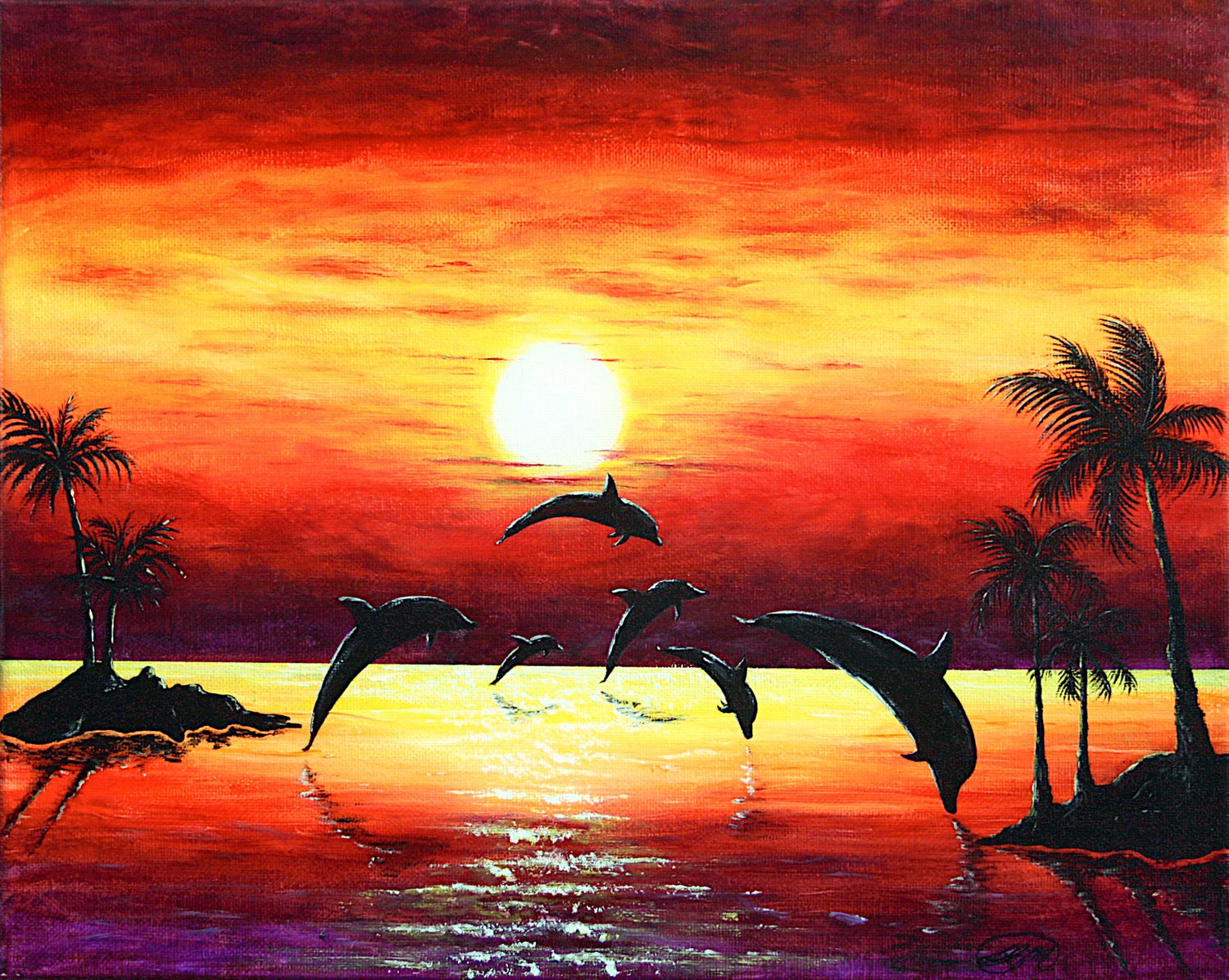 "SUNSET DOLPHINS"
"Sunset Dolphins" by Jen Myhre, was created using Acrylics on primed & stretched canvas.
The painting depicts a picturesque scene of a group of dolphins jumping out of the water against the backdrop of a radiant sunset.
The dolphins are captured mid-air, with their sleek bodies contorted in elegant poses, as if they are performing a synchronized dance.
The setting sun casts a warm golden glow over the entire scene, creating a magical ambiance.
The water below the dolphins is painted in shades of yellow, orange, red & purple reflecting the vivid colors of the sky above.
The overall effect is one of tranquility, beauty, and a deep appreciation for the wonders of nature.
"Sunset Dolphins" Collections by Category
All "SUNSET DOLPHINS" Products
Below you can scroll through all "Sunset Dolphins" products without needing to open any links
*You can also filter by price, date, name, etc.